Remember and Re-member through an artwork by Simona Denicolai & Ivo Provoost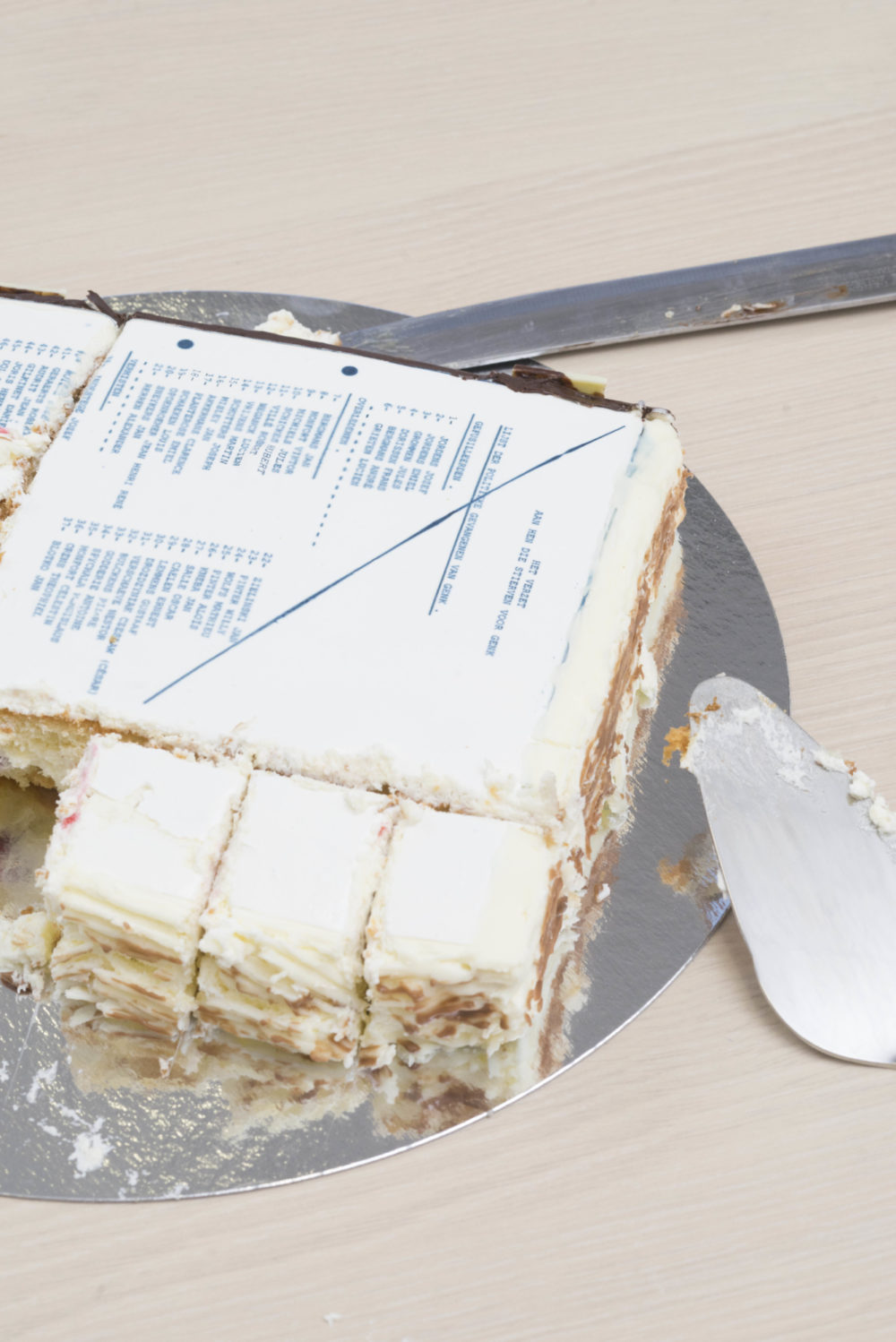 How can we look at memorials to traumatic events in a different way today? Is there an alternative "shape" these commemorative architectural monuments can take?
Europe, or the so-called vieux continent, is wounded by a great number of traumas such as wars, mining exploitations, and more recently terrorist attacks. Walking through cities like Brussels, one cannot but come across many of these imposing and very refined statues or monuments, supposedly reminding us of some kind of traumatic event.
Even if I can acknowledge their aesthetic qualities, I have myself rarely been touched by any of those architectures in my everyday life. In the past, authorities built monuments as a kind of visual and, above all, legitimizing historiography, but perhaps the status and support of those memorials has slowly shifted today. I feel that the idea of trauma has insidiously broadened and entered our more personal and intimate life environment. First through the influence of new social media, which show images and stories of trauma to a wider audience on a daily basis. But also through more individual experiences that today are more easily defined as painful realities, experiences that are psychologically distressful and cause post-traumatic disorders. Even if today the resonance of a monument is still how people leave behind their testimony of trauma in the public space, I think memorials should also be in the service of people alive today rather than merely commemorate the dead.
How to translate the richness of the past in an accessible manner in today's society? How to give shape to memorials whose traces in the public sphere seem to slowly be erased?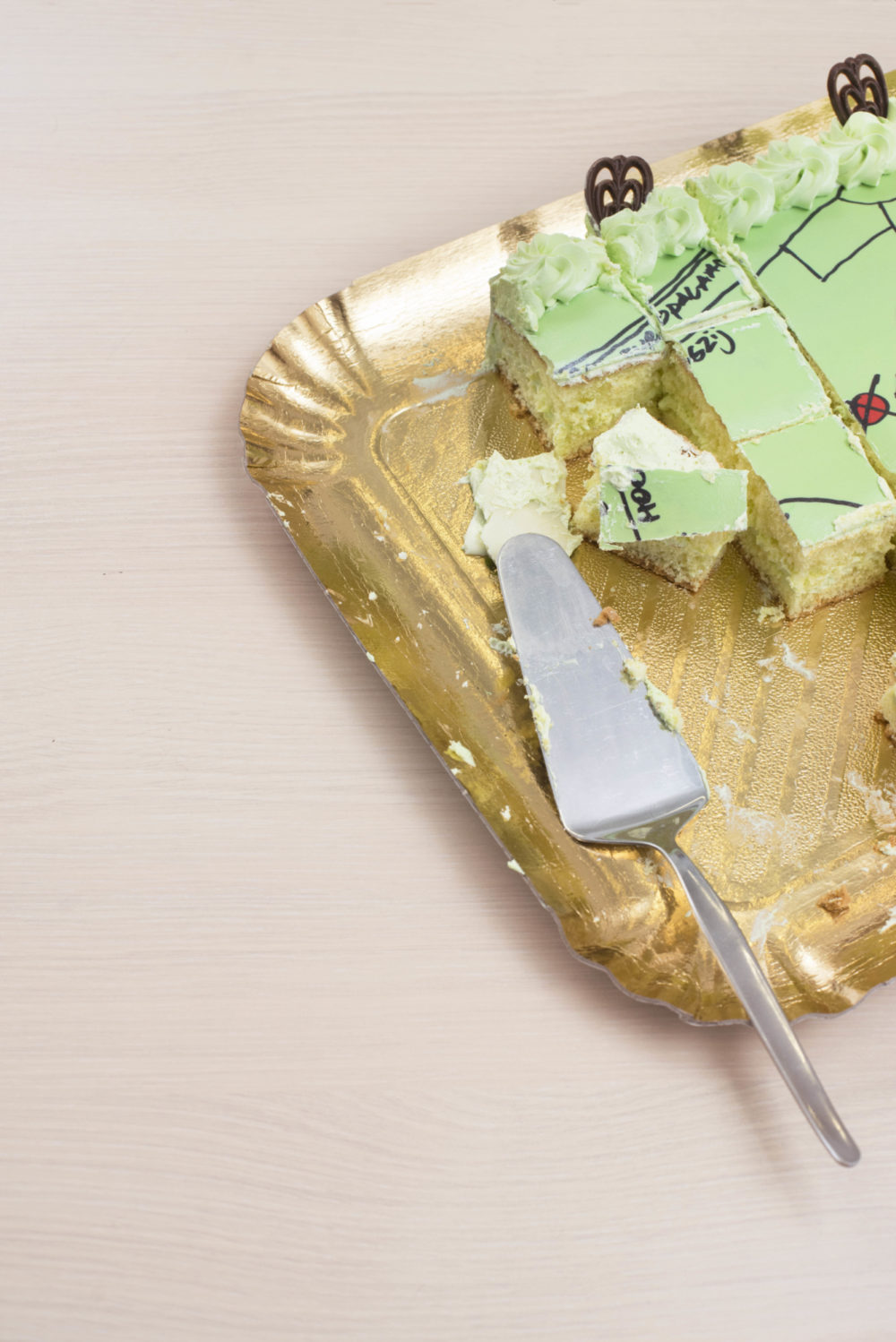 "Form follows function was the dictum of High Modernism. (…) As our model of reality has become more layered and less concrete, art has moved increasingly into the realm of form follows fiction - Jeffrey Deitch ."Form Follows Fiction, Castello di Rivoli Museo d'Arte Contemporanea, October 17, 2001 – January 27, 2002, Curator: Jeffrey Deitch, Catalogue: Charta, Milan.

This phrase was beautifully used by Bram Van Damme to illustrate the foundations of the art practice of Brussels based Simona Denicolai and Ivo Provoost. Their project Ten Cakes is paradigmatic of their artistic process and identity. I still remember being very amazed yet amused when on this late work night at the studio, Simona Denicolai & Ivo Provoost explained me the "fiction" they imagined for this project.
They told me that for them this project was very related to architecture, as it was the result of an open call organised by the art department of the so called Vlaams Bouwmeester (Architecture advisor of Flanders – Belgium). Their ambition was to commission various pilot projects that would question the public space through innovative artworks. The title of this program, More than an Object, wanted to break the tradition of three-dimensional artwork and memorial in the public domain.
It is no easy task for a government to decide who and what deserves a monument, how it should look like, and what place it should receive. Ten Cakes started off as a response to this specific issue for the city of Genk: a way out of the impasse on whether or not to integrate an extra monument to the WWII Resistance in the official war memorial. In the first instance, the city thought of a physical facelift of the existing monument.
Eventually the city decided to include the question into a broader debate about the future of the monument, and published a call for projects that would look at the relationship between art and memorials. Ten Cakes was representative of a double aim: from a monument as a frame of thought to a policy instrument for monuments.
With Ten Cakes, Denicolai & Provoost developed a process that would actually serve the city as an instrument to deal with many more monuments afterwards. The process was simply to bake cakes with people who had suffered from trauma.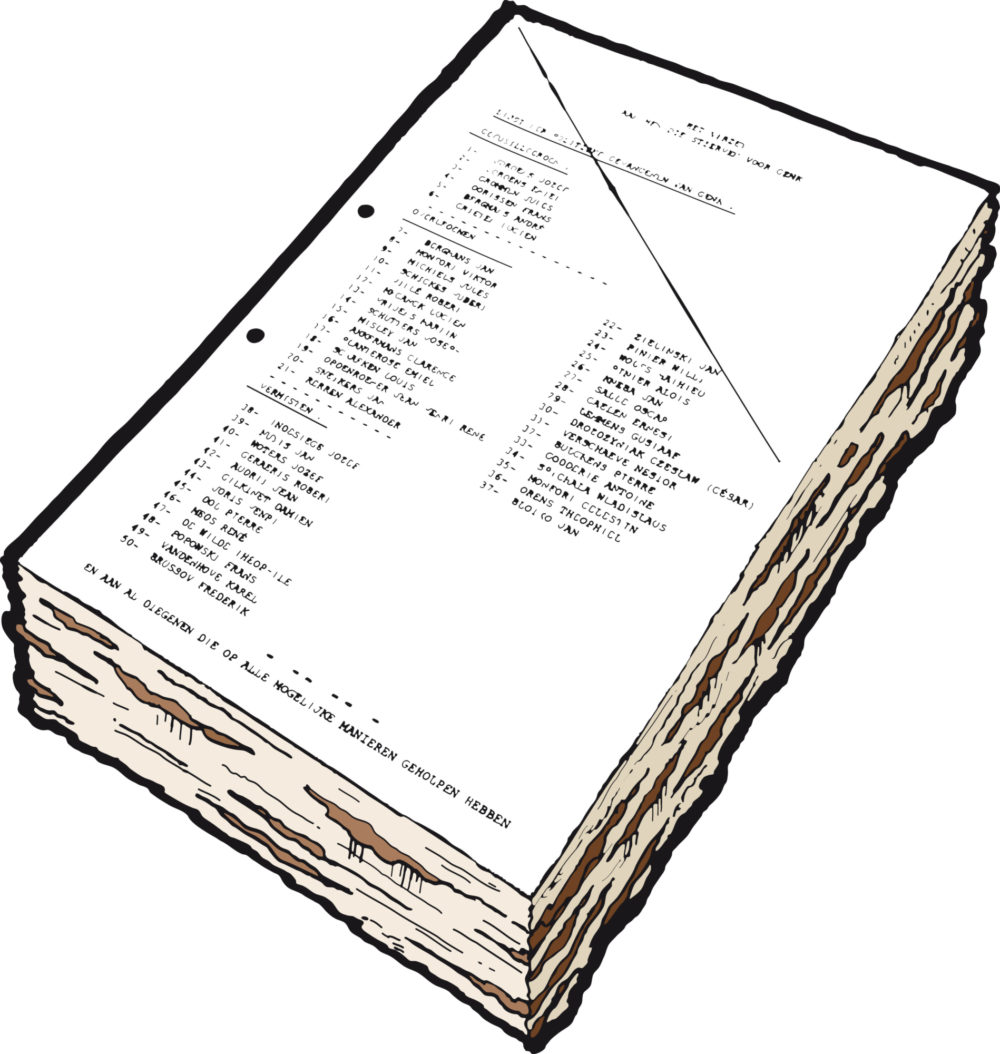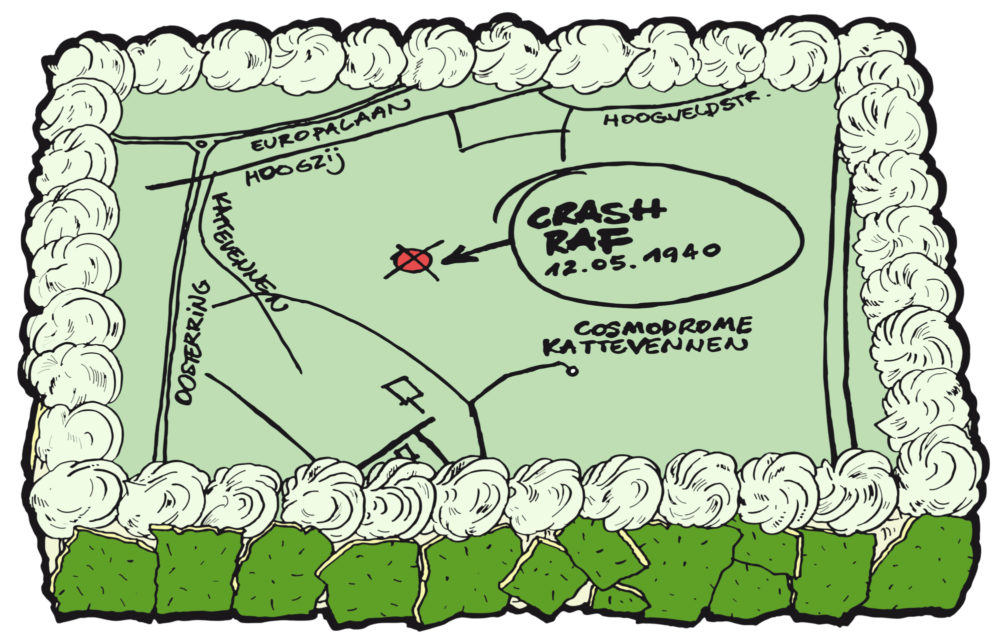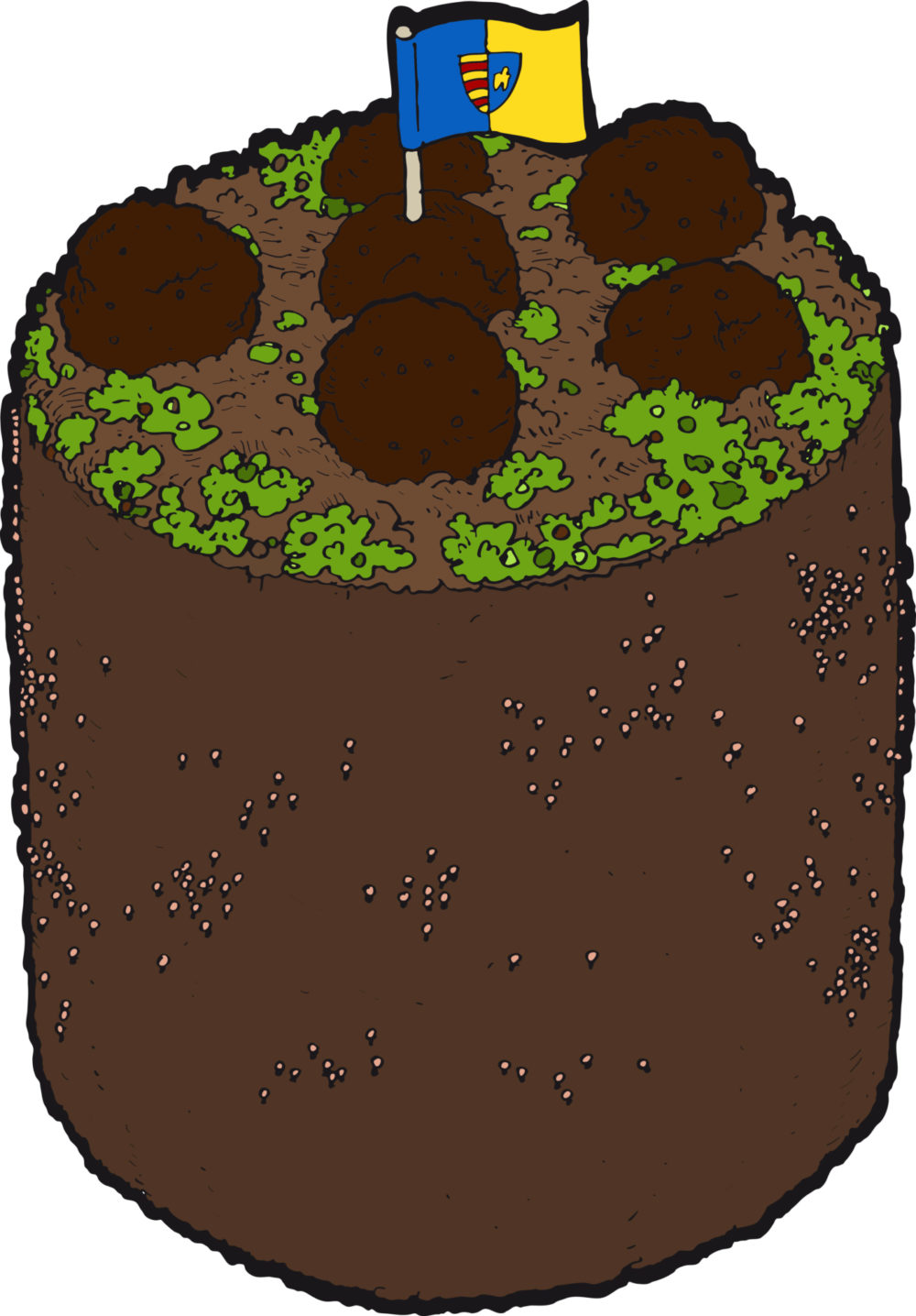 As Ivo told me, they asked the city to list ten associations that were willing to build a physical memorial in the city. Those associations or persons wanted to remember various traumatic events from far or recent past. Among others, the associations included a Jewish woman deported during WWII, a football organization, worker unions from the old Ford industry.
They entered into a dialogue with them through a series of workshops, asking each of the associations to think of a cake recipe related to the trauma they lived or wanted to remember.
Ivo and Simona mentioned that the process lasted over 2 years and a half. They said: "we wanted to deeply investigate the purpose of memorials, trying to understand as well as possible which elements for them had to be present in a visual translation of the trauma: names, dates, shapes, tastes, colors, objects, meanings, symbols."
For the workers union of the Ford industry, the cake is an oblong blue shape directly referring to the Ford logo. It is a symbolic for them, as the fact that it can't be divided equally expresses the idea of the unfair treatment of laid off workers when the industry closed. The cake would also be moulded with a missing part representing the Genk industry being shut down, while Ford the company would still exist in the rest of the world. The cake has a lemon flavor to remind of the acidity, the frustration felt by the workers.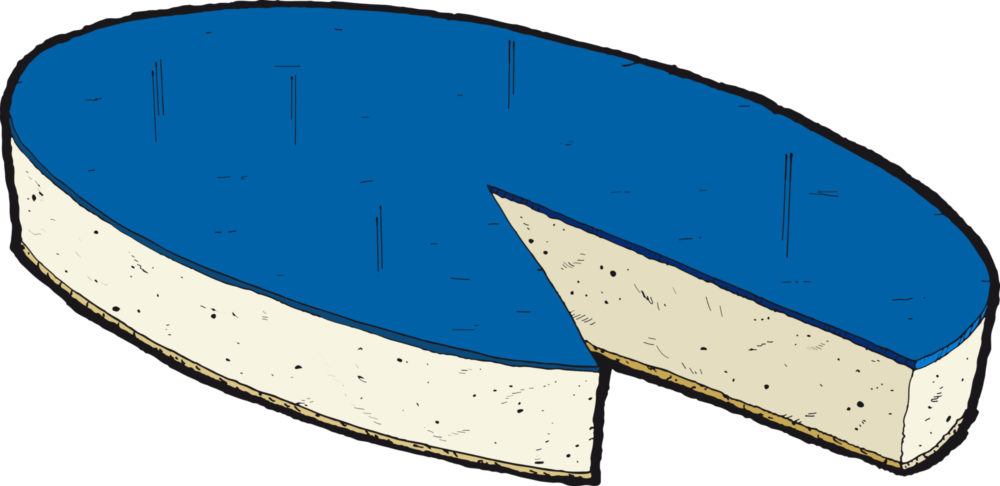 The Barbara cake, commemorating the closure of coal mines in Genk and its workers, mainly immigrants that came from all over E.U., has the Gluck Auf injunction written on it, recalling what workers leaving the mine would say to workers entering it. The shape represents the massive shaft headframes. A hole symbolizes the long way down the galleries. The liquor called 't kooltje (small piece of coal), which is produced by the ex-miners, is poured into the top hole and made to flow to the bottom, before cutting the cake in pieces.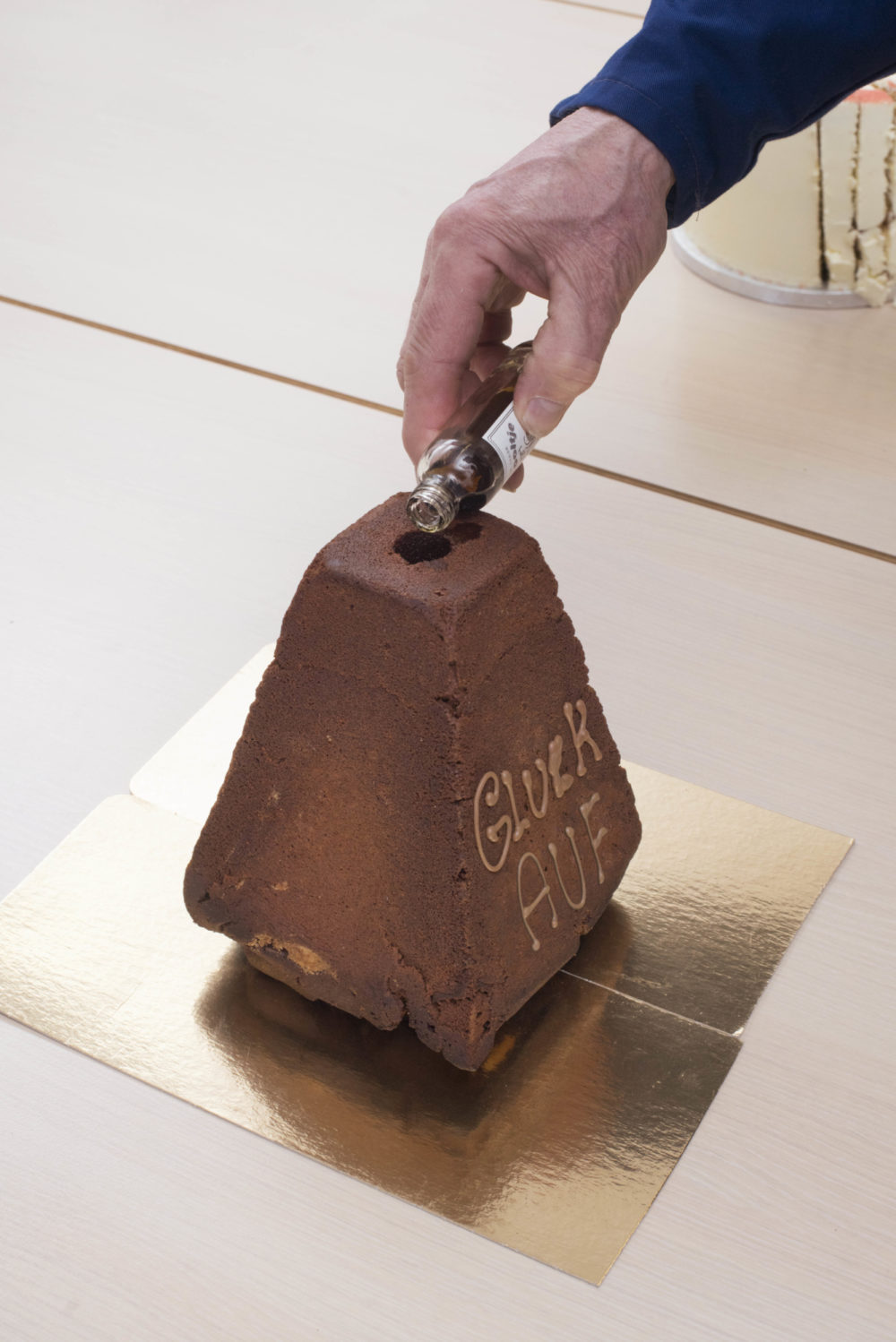 Every choice in the recipe has a conscious meaning, and Ivo and Simona insisted that they didn't want these cakes to be shaped as their own artworks. He said: "we wanted that the whole aesthetic and meaning would come from the participants. The fact that people could appropriate the proposition had more importance for us than the final aesthetical aspect."
Some workshops were later organised with bakeries from the city, first to check feasibility of the recipe and finally to put one cake per association into production. Each of them matched the wish of the applicants, and is now offered through Genk pastry shops.
As Ivo and Simona explained, "each of these cakes was illustrated in a booklet, along with a narration of the event it was referring to. The booklet also contained the contact details of the bakery that was willing to bake the cake on demand. Today, anyone who wants to commemorate one of those events, even during an ordinary day, can order a cake to do so."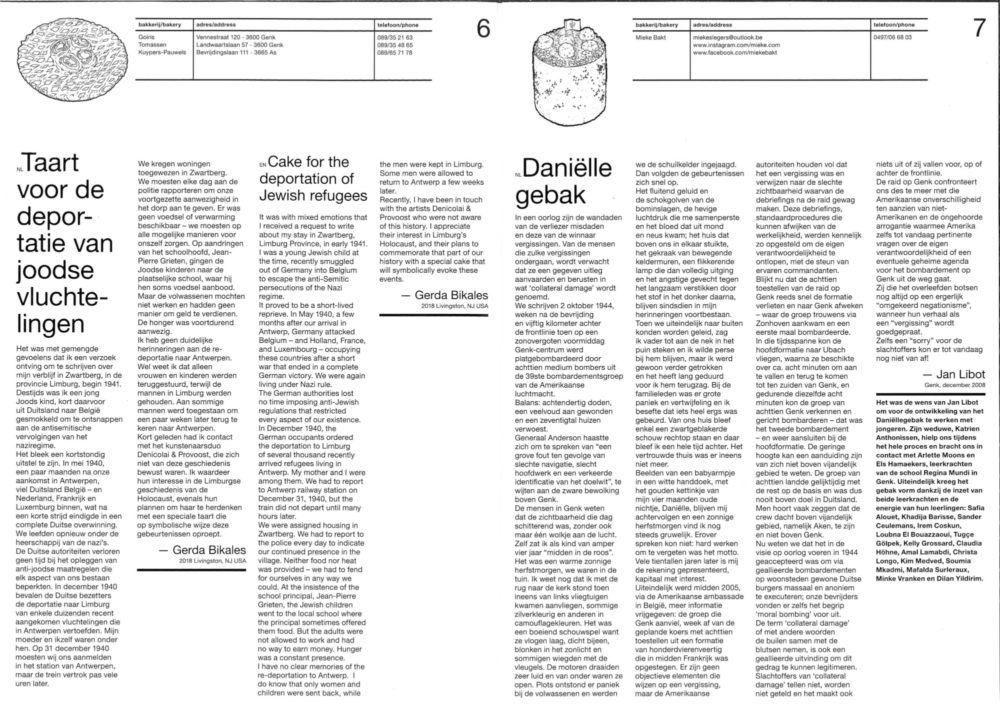 A vision between art and architecture, between cakes and moral remembering, between humor and commemoration

Constructing a physical memorial is a single act, but how can its meaning last in time and space? If today a monument tends to blend in an everyday urban landscape, what is supposed to awake one's memory then becomes quickly ignorable, failing its very purpose. Couldn't these monuments perpetuate their role as memorials by taking their space several times daily, weekly, monthly, yearly, or cyclically. Shouldn't memorials, or com-memorials, enter and merge our intimate and personal life as trauma has?
When Denicolai & Provoost proposed to turn ten cakes into ten memorials, they created a fictional dimension that made the individuals involved into remembering actors, generating a positive and intended "re-membering" within reality. This artwork represents a new appropriation of the individual trauma through action within a specific social crowd.
But how absurd, or even grotesque, this link between cakes and memorials would appear to many people? Cakes are consumables that refer to ephemeral opulence and festive gathering, whereas memorials should invite to lasting, quiet and moral remembering.
The wit of proposing cakes instead of memorials to remember traumatic events is brilliant. Like the uncanny itself, this gesture functions through a sense of distortion, or reversing of codes: contrary to physical memorials, eating these cakes is temporary and leaves nothing material behind, yet it is an action that encompasses collective experience, encounters and interchanges.
The city of Genk has also developed a more commercial brochure that offers a discount on these memorial cakes. This shows that Ten Cakes is present in Genk everyday life just like a monument that forms the urban fabric, yet activated by a repeated dialogue among citizens.
Contrasting and provocative attitudes create new meanings. As physical memorials still remain a need for many people who have suffered from trauma, yet they sometimes fall short of their aspiration, architectural gestures should also act on this "more layered and less concrete" reality, as Ten Cakes does. Architecture should be a tool to prompt involvement in today's environment through its ability to express visual distortions, either subtly or strongly, to attest to a change of form, materiality and then meaning. Through processes of manipulation, transposition, contrasts, disconcerting features, buildings and monuments should also create a sense of disquiet but productive experiences that leave a mark on us.